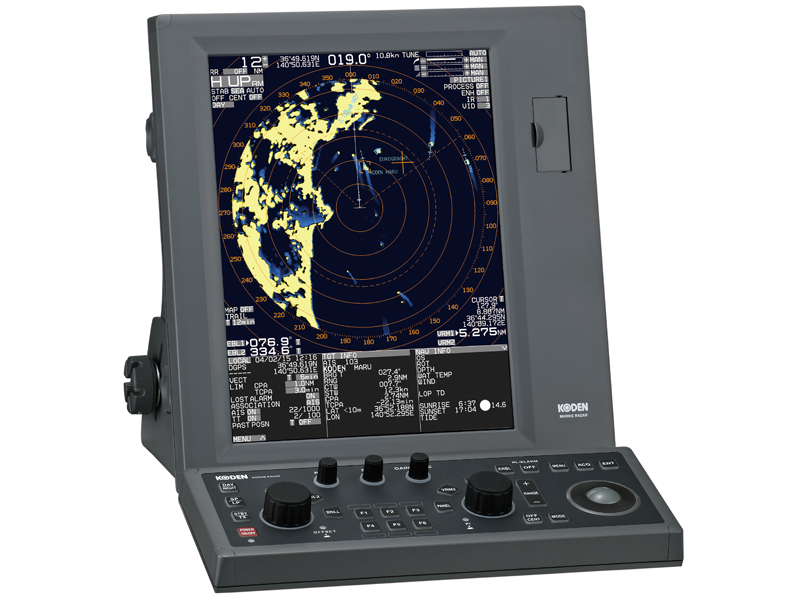 Koden MDC-5500 Radar
30/09/2020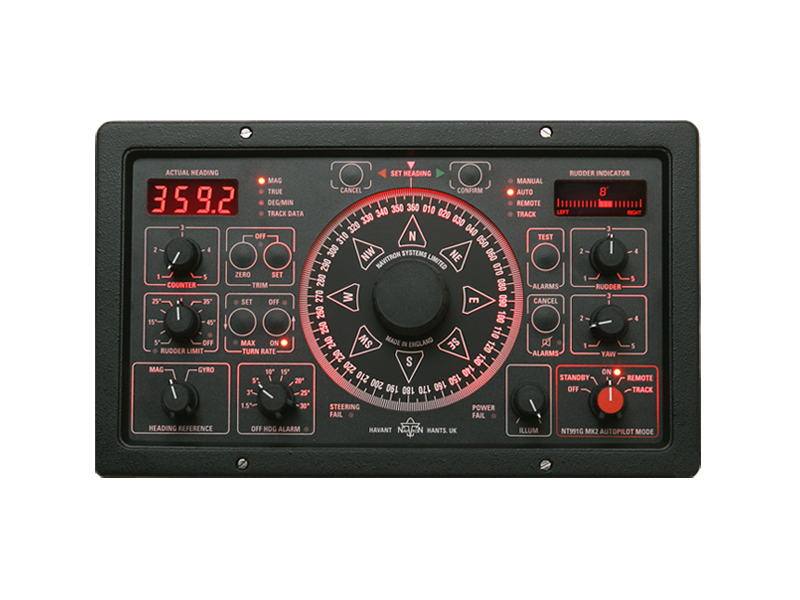 Navitron NT-995G Autopilot
05/10/2020
Navitron NT-777 Autopilot
Triple heading inputs and built in RadioNav (GPS/Track Plotter Interface) to accept cross track error (XTE) and Heading to Steer (HTS) data for Track steering and multi waypoint steering. Magnetic and / or GPS compass based vessels.

Purpose developed for small professional vessel use spanning workboats, pilot and patrol craft, fishing vessels and motor yachts to 25m LOA, the NT-777 model is the first of a new digital Autopilot generation designed and manufactured by Navitron Systems Ltd.
Accordingly, the NT-777 Autopilot System provides Navitron steering expertise in a robust and compact package based on highly intelligent control and monitoring functions normally only associated with IMO compliant Type Approved models.
A high performance multi microprocessor based Autopilot for magnetic/GPS compass and Track steered vessels from typically 10 – 25m (30 – 80ft).
Comprehensively equipped yet simple to operate – and suitable for hull forms from conventional displacement to fast planing vessels – the NT-777 Autopilot System can support a maximum of 3 Control Units which connect to a central Distribution Unit.
Combined with full PID intelligence, auto rudder stability, Autotrim (APH), integral audible/visual Alarm functions with Reset, the NT-777 is equipped for precision performance and reliability.
The Autopilot Display may be presented in positive or negative mode as preferred (Set Up Menu Installation Selectable).
Automatic display graphic change occurs when Track Steering Mode is selected and includes regular performance and source data updates.
In addition to Track data, the NT-777 will also accept NMEA heading data directly from GPS compass systems etc.
When multi Heading Inputs are employed (NMEA + Mag sensor coil) the priority source is installation programmable with automatic changeover in the event of primary source failure.
Suitable for console or bracket mounting, the NT-777 Control Unit can be externally located and the overall system is normally supplied complete with Heading Sensor Coil (HSC2) and Rudder Reference Unit (NT920RRU) for installation to solenoid hydraulic systems (11-40Vdc/5A max).
High voltage solenoids (110/220Vac/dc) can also be accommodated via the inclusion of an optional Universal Relay Box.
The NT-777 Autopilot system can also be used with alternative Distribution Units to provide ± 10Vdc or 4-20mA outputs required to interface with analogue steering machines.
Key Features
Dual NMEA Heading Inputs
Mag Sensor Coil Heading Input
Multi Waypoint Track Steering
Multiple Control Unit Options
Integral Off Course Alarm
Integral Watch Alarm
Custom Turn & Dodge functions
NMEA & Furuno Heading Outputs
11-40Vdc Power Supply
11-40Vdc/5A rated solid state switch Outputs to Solenoids
Brochure