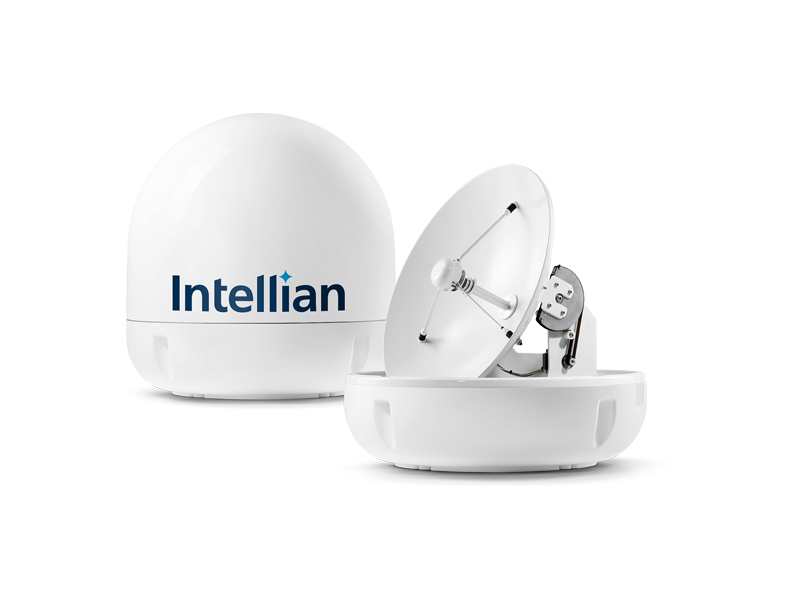 Intellian i6P/i6W SAT TV
08/10/2020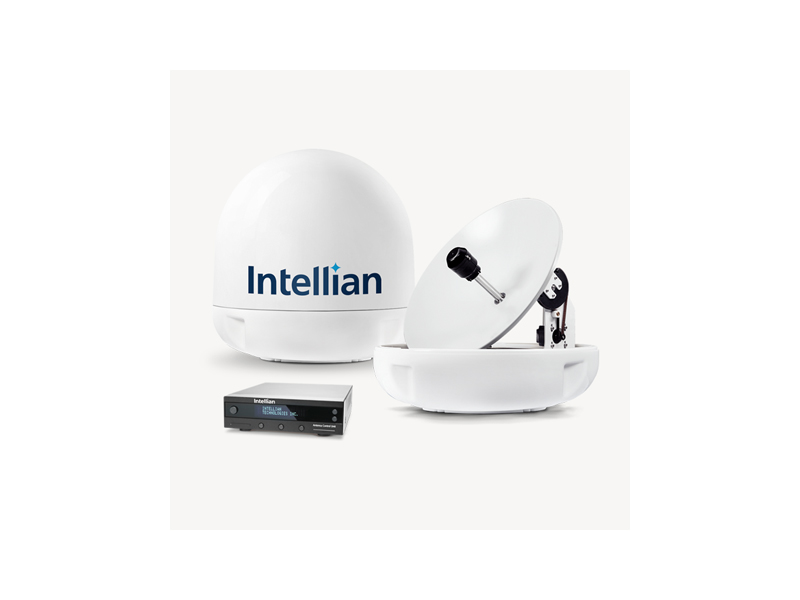 Intellian i5/i5P SAT TV
09/10/2020
Intellian i9P/i9W SAT TV
Intellian i9P/i9W are 85cm Reflectors Ku-band Satellite TV Antenna Systems and offer extended coverage satellite TV reception. Perfect for larger recreational or commercial vessels.

With integrated GPS and Auto Skew Control, the Intellian i9P allows for fastest and reliable satellite tracking in the roughest sea conditions.The available i9W is equipped with Intellian's patented WorldView LNB, which allows for complete global operation without needing to adjust the antenna or change LNB.
Key Features:
WorldView Capable
− i9W Comes standard with Intellian's patented WorldView LNB.
− Multi-band and multi-polarization Ku-band satellite TV services around the globe.
− Vessel operators are no longer required to manually switch out the LNB inside the antenna dome or re-wire the system when the vessel travels from region to region.
Automatic Skew Control 
The available i9P version is equipped with Automatic Skew Control, which allows for better satellite tracking on vessels operating over greater distances in regions with linear satellite TV transmissions, such as Europe and South America.
Works with All Providers
Compatible with leading Ku-band satellite TV service providers around the world.
Multiple Receiver Capability 
Multiple receivers and TVs can be connected using a Multi-Switch or the Intellian MIM (Multi-Satellite Interface Module).
iQ²: Quick&Quiet℠ Technology 
− iQ² Technology allows you to tune in quickly, maintain a solid signal lock, and enjoy your favorite TV programming in quiet comfort.
− The Wide Range Search (WRS) Algorithm delivers the fastest signal acquisition available anywhere.
− Dynamic Beam Tilting (DBT) technology uses intelligent, real-time beam analysis to ensure superior signal quality while eliminating intrusive background noise experienced with conventional antennas.
Specifications:
Radome Dimension: 190×197 cm (74.8×77.6 inch)
Reflector Diameter: 85cm (33.5″)
Antenna Weight: 56.2 kg (123.90 Ibs)
Min EIRP: 44 dBW
Elevation Range: +5˚ to +90˚
Polorization: Linear or Circular
Auto Skew: Yes
WorldView Capable: i9W