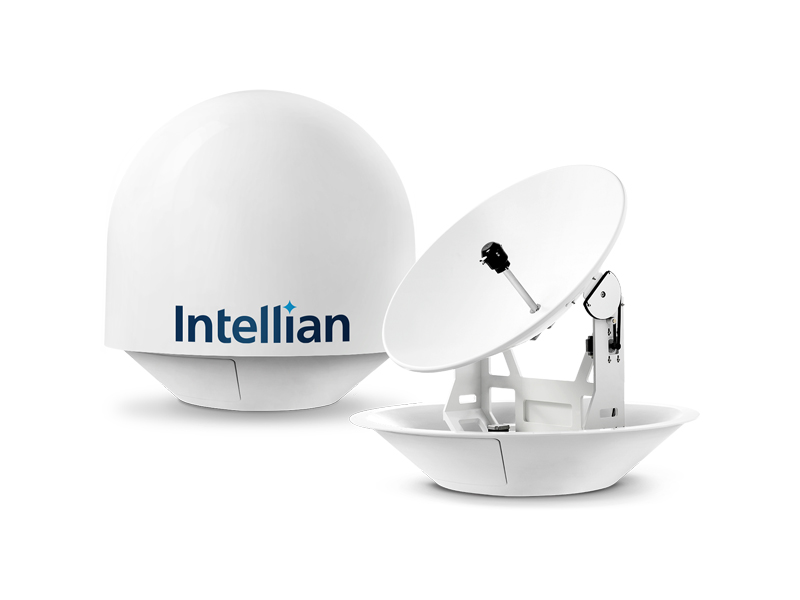 Intellian i9P/i9W SAT TV
08/10/2020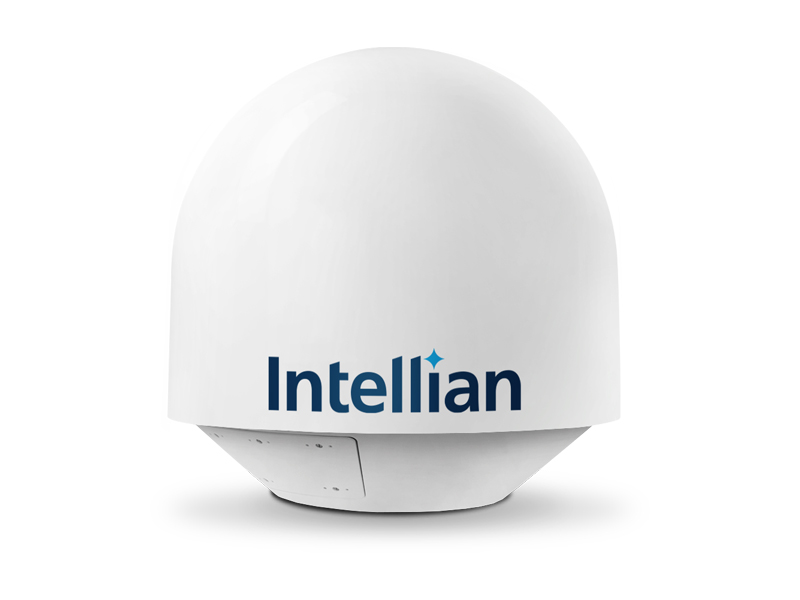 Intellian t80W/t80Q SAT TV
09/10/2020
Intellian i5/i5P SAT TV
Intellian i5/i5P are 53.5cm Reflector Ku-band Satellite TV System. With performance similar to most 60cm (24 inch) systems, the i5 delivers quality signal reception throughout many of the world's popular destinations in a small, efficient form factor that matches the aesthetic of vessels in this size class.

The i5 is the world's first 21" satellite TV designed for vessels who require exceptional TV service throughout EMEA and Latin America regions. The antenna is purpose built to provide just the right fit for vessels 40 to 60 feet.
Key Features:

Standard All Americas Packagei5 is standard equipped with All Americas LNB for extended cruising without swapping components along the way.
Triple Sat Function Auto satellite switching function for three satellites.
Automatic Skew ControlThe available i5P version is equipped with Automatic Skew Control, which allows for better satellite tracking on vessels operating over greater distances in regions served by Linear satellite transmissions.
Multiple Receiver Capability
− Multiple receivers and TVs can be connected using a Multi-Switch or the Intellian MIM (Multi-Satellite Interface Module).
− Using the MIM a master receiver can be selected to control the target satellite.
− In North America, when using Dish or Bell TV, a MIM is required, enabling automatic satellite switching from your remote control just like at home.
iQ²: Quick&Quiet℠ Technology
− iQ² Technology allows you to tune in quickly, maintain a solid signal lock, and enjoy your favorite TV programming in quiet comfort when alongside or out at sea.
− The Wide Range Search (WRS) Algorithm locks onto the satellite signal 4-5 times faster than conventional approaches.
− Dynamic Beam Tilting (DBT) technology uses intelligent, real-time beam analysis to ensure superior signal quality while reducing overall motor motion by up to 80%, eliminating intrusive background noise.
Specifications:
Radome Dimension: 61 cm x 62.7 cm (24″ x 24.7″)
Reflector Diameter: 53.5cm (21″)
Antenna Weight: 17.3 kg (38 lbs)
Min EIRP: 47 dBW
Elevation Range: '0˚ to +90˚
Polorization: Linear or Circular
Auto Skew: i5P
WorldView Capable: No